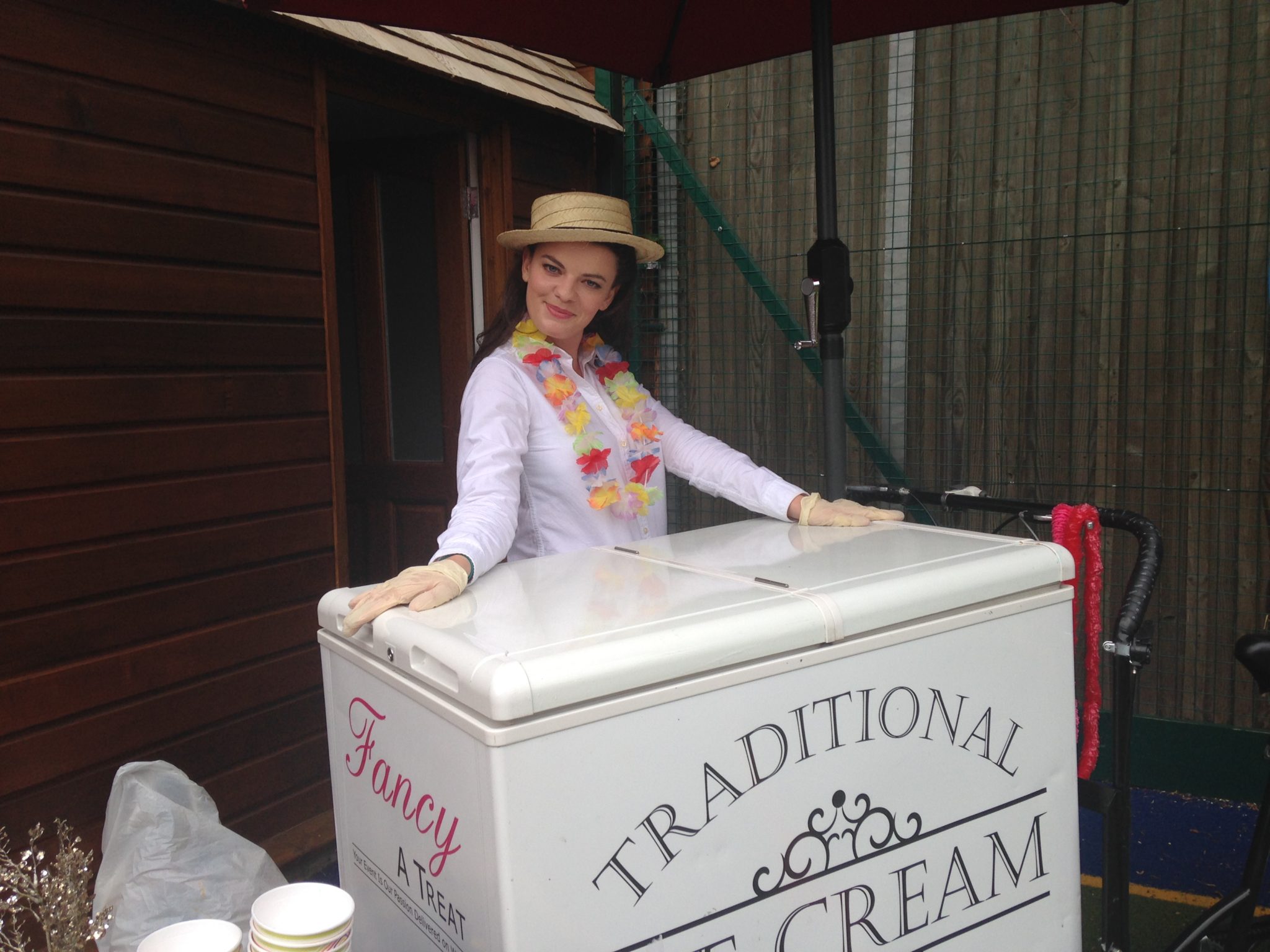 ICE CREAM CART HIRE
Offering you the very best in Ice Cream Cart Hire where we pay attention to every small detail. We literally have a fleet of Ice Cream Carts and are a cut above the rest in Ice Cream Cart Hire in London, Surrey, Sussex, Kent, Middlesex and Berkshire.
VINTAGE ICE CREAM CART HIRE
Our Vintage Ice Cream Cart Hire offers you the opportunity to have at your event, our traditional vintage Cart which will look beautiful in your event whether it be a wedding, party, Corporate , Birthday or ……just an excuse to have something very special at your event!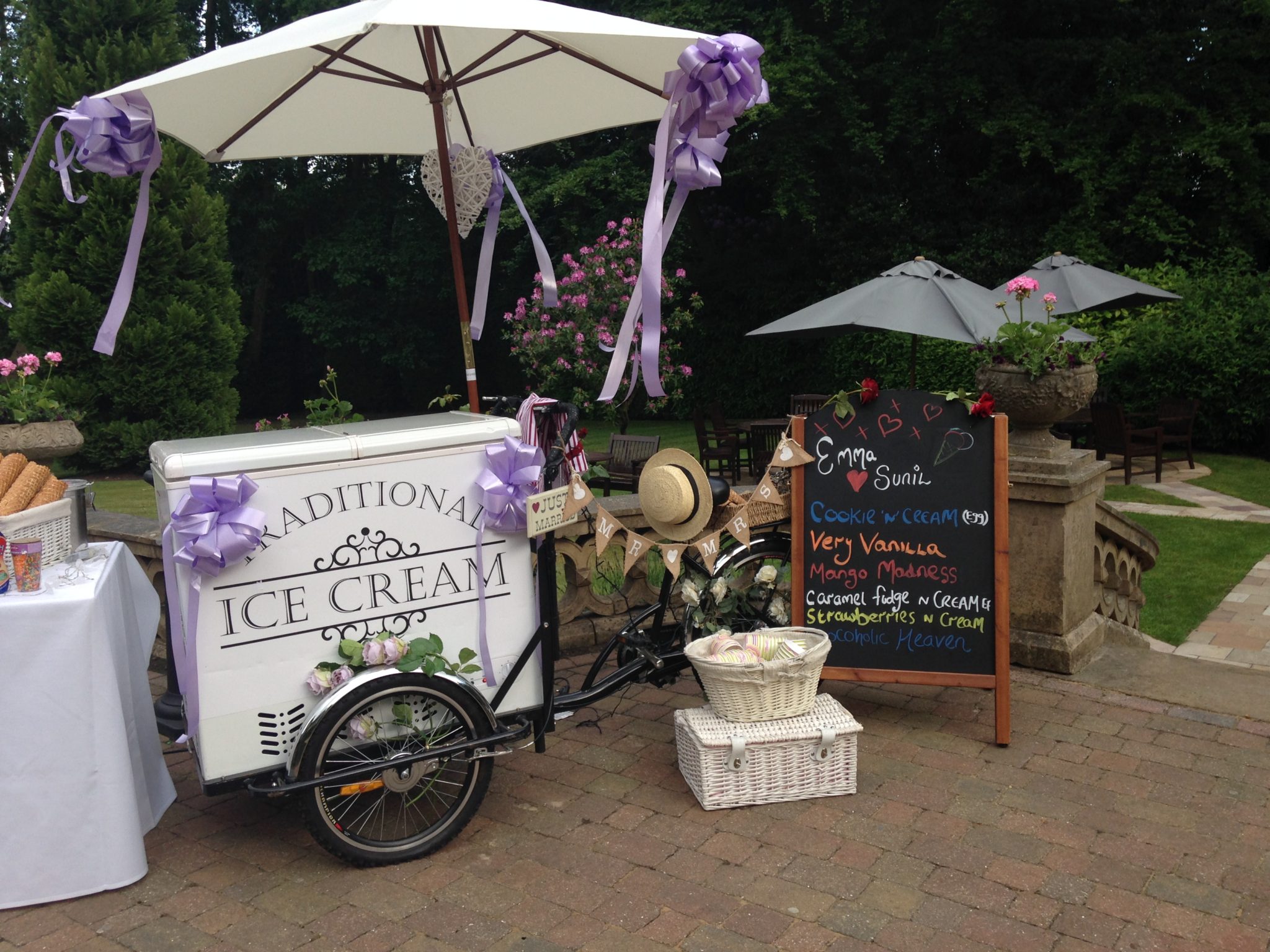 ATTENTION TO DETAIL
We take great pride in ensuring that every event is special and in particular, unique. It has to be unique for you and/or your organisation. Our approach is always to pay immense attention to detail and ensure that every single event is personalised.
PERSONALISATION
There is no limit (within reason!) to our personalisation offered to you for free, for your event. If its a birthday party, you can be sure we will have some Happy Birthday signs around; Wedding and we will be there with the Mr & Mrs; Corporate, we will have branding options for you on both the freezer and also the tubs and also flavours board.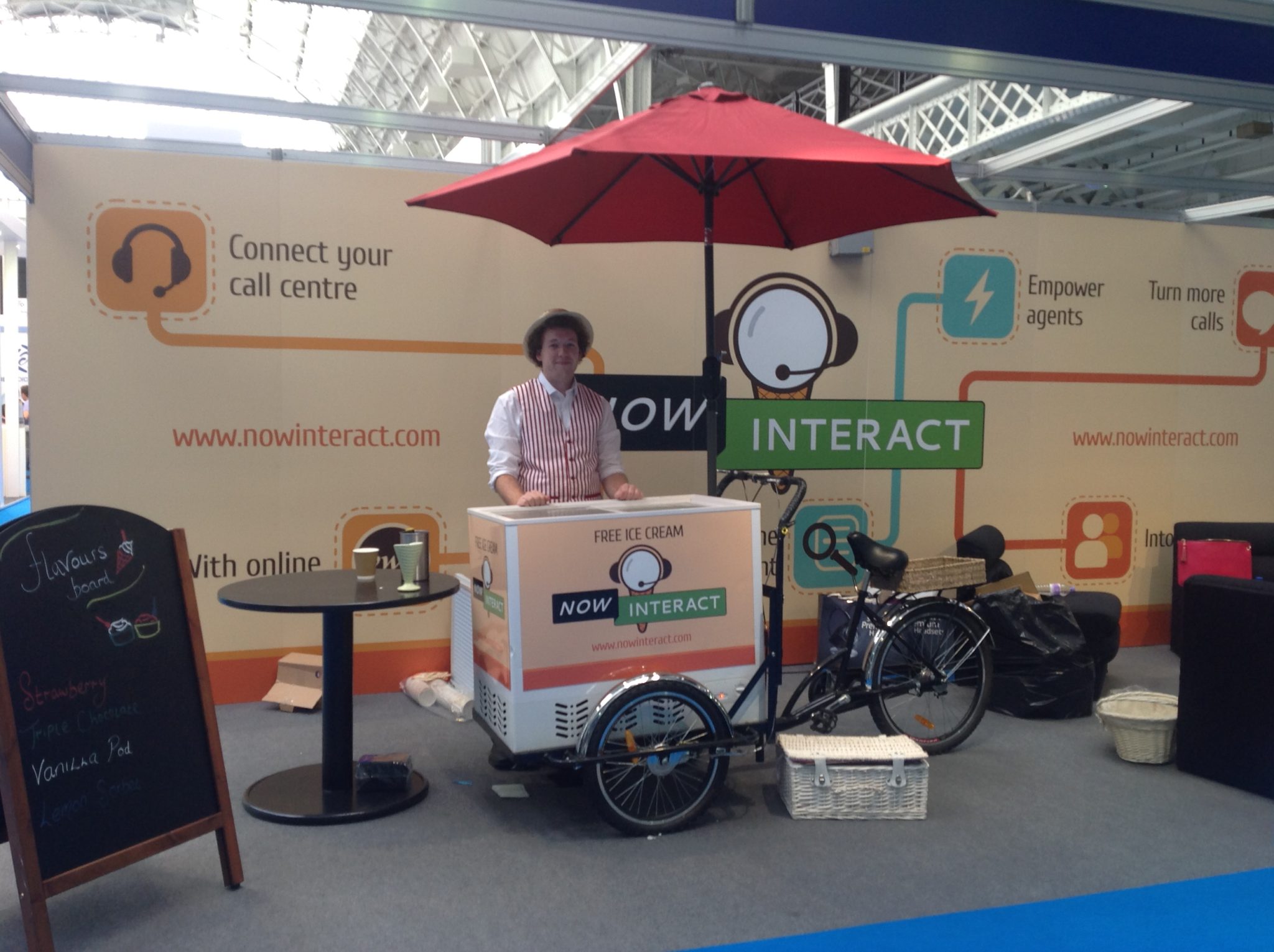 BRANDING
As the picture above demonstrates, we can brand not only the ice cream cart hire that you have with us, but also all around the cart. Backdrops which will fully illustrate your brand and corporation along with full branding of ice cream tubs which we will serve to your guests.
CORPORATES
We have provided our services to many Corporates. Bloomberg, Sky, Unilever, EE, Hilton, St James Hotels, Facebook, Google to name but a few. We know from experience what the expectations are of corporations and believe we have a package that will suit.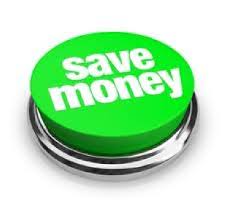 DISCOUNT AVAILABLE
welovebooths.co.uk offers the very best in Photo Booths. Should  you also wish to add to your package with one of our specatular Ice Cream Cart Hires then we will only be too glad to offer you a discount on the total package
HAVE YOU CONSIDERED….
…..also having a Candy Cart or Chocolate Fountain? Or how about some Giant Garden Games? If you were to add an additional item to your package, then you will naturally receive a discount from your total package.